LA Law – a solicitors firm with a refreshing take on personal injury matters. Contact us today, no obligation.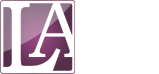 LA Law is a modern firm providing an excellent legal service to all of our clients, both locally and nationally, ensuring they have access to justice and obtain the maximum amount of compensation in a quick, simple and stress-free manner.
LA Law are proud to have been shortlisted for the Brighton and Hove Business Awards 2016 in the category for Professional Services.
CONTACT INFO
8th Floor, Telecom House
125-135 Preston Road,
Brighton, BN1 6AF
Telephone: 01273 613 300
Fax: 01273 613 095
Email: info@lalawltd.co.uk